November 3, 2022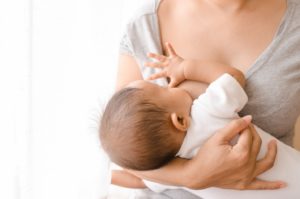 In recent years, there has been a significant increase in the number of lip and tongue tie treatments that dentists and doctors perform. Is this because these conditions are becoming more common, or might there be other reasons behind the increasing demand for treatment? This blog post strives to answer that important question.
Breastfeeding Is Becoming More Common
Breastfeeding is highly beneficial, and in recent times, more and more families are becoming aware of that fact. Many moms choose to feed their kids this way, either forgoing or minimizing their use of bottles and formula. Sadly, though, it is fairly common for women to run into problems during breastfeeding. Issues like sore nipples, a low milk supply, and slow weight gain for the child are all potential signs of lip or tongue tie.
However, lip and tongue tie are not always to blame for breastfeeding problems. If it is difficult for you to breastfeed your little one, you may need to speak with both a lactation consultation and a dentist who offers laser treatment for tongue tie. Based on their advice, you will be able to make a well-informed decision about whether your infant would benefit from a frenectomy (a frenectomy is a minimally invasive surgery that releases a restricted lip or tongue).
Changes in the Definition of Tongue Tie
Not all medical professionals are on the same page when it comes to recognizing tongue tie. In the past, only anterior tongue ties (visible ones toward the front of the mouth) were treated. Now, however, posterior tongue ties (where the problem occurs beneath the mouth's mucous membrane), are much more widely acknowledged.
It is a good thing that posterior tongue ties are receiving more attention. However, there is another side to the coin. In certain areas, there is an epidemic of overdiagnosis of tongue tie, meaning that in some cases, unnecessary treatments are performed.
Making the Right Choice for Your Child
A laser frenectomy is generally a very safe surgery with a fast recovery time. However, you should not commit to it without considering all the relevant factors. Here are some signs that you may need to speak with a pediatric dentist who is qualified to treat tongue ties:
Your child has never been thoroughly evaluated for lip and tongue tie.
You and your child are experiencing breastfeeding problems.
Your child or toddler tends to avoid certain texture of food.
When you place a finger in your child's mouth, they seem to have an unusually thick or large frenum. (Also called a frenulum, a frenum is a piece of soft tissue that connects two structures. The lingual frenum connects the tongue to the floor of the mouth, and the labial frenum attaches the gums to the upper lip.)
Do you suspect that your little one could benefit from lip or tongue tie treatment? Consult an expert to find out more about your options.
Meet the Practice
Drs. James A. Forester and Natalie Vander Kam are the talented pediatric dentists in our practice. They offer laser treatment for lip and tongue tie, in addition to a broad range of other services. If you would like to learn more about them and how they may be able to serve you, contact our team at 805-592-2020. 
Comments Off on Lip and Tongue Tie Treatments Are on the Rise — Why?
No Comments
No comments yet.
RSS feed for comments on this post.
Sorry, the comment form is closed at this time.