Dentistry for Children – San Luis Obispo, CA
Encouraging Young Smiles to Grow Healthy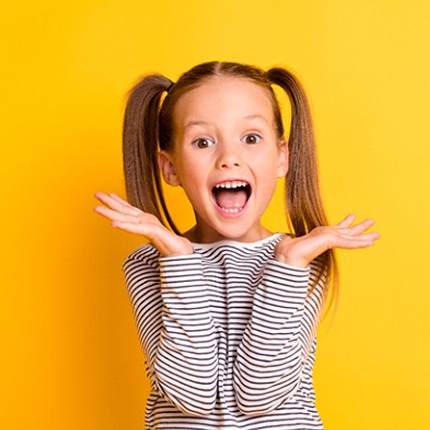 Children spend so much time playing and engaging in various activities that it can often be hard trying to get them to calm down for a few minutes so you can get them to brush and care for their teeth. At Coastal Pediatric Dentistry, we understand the challenge parents face and want to provide you and your child with a place you can trust to encourage and foster a desire for proper oral hygiene. Focusing on preventive care, we will carefully monitor your child's teeth, gums, and bite development as they grow, making sure they maintain optimal oral health while also catching potential issues before they become serious problems. If you're ready to schedule an appointment with a pediatric dentist in San Luis Obispo, contact us today!
Kid's Dental Checkups and Cleanings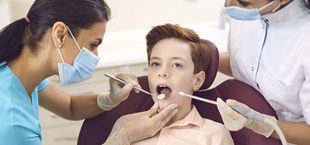 The American Academy of Pediatric Dentistry (AAPD) recommends that children see a pediatric dentist every six months for regular dental checkups and cleanings. These visits make it possible for us to catch potential problems early on and recommend treatment to avoid more serious and complex procedures later on. We'll check for signs of tooth decay, gum disease, cavities, and bite misalignment. We'll even monitor their tooth eruption to ensure everything is "on schedule." Before your child leaves, a dental hygienist will remove any hardened plaque and tartar to reduce the risk of gum disease and give your little one a healthier, fresher smile. These visits also allow our team to provide you and your child with helpful tips to ensure proper oral hygiene habits are practiced at home.
Oral Cancer Screenings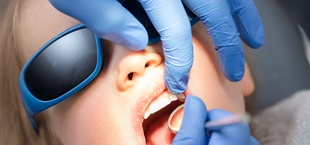 Oral cancer in children is extremely rare, but it's not entirely unheard of. This is why we will conduct an oral cancer screening during your child's regular dental checkups. Painless and easy to perform, a member of our team will carefully examine your child's oral cavity and facial structures to ensure there are no abnormalities, lesions, or other causes for concern. Early detection is key with this disease, which is why we will refer you and your child to a specialist if we notice anything that might point to the potential for oral cancer.
Dental Sealants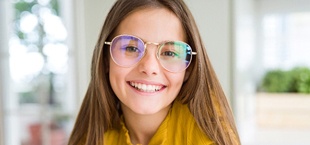 If you want to be more proactive about your child's oral health and take additional steps to prevent cavities, our team at Coastal Pediatric Dentistry can provide dental sealants. These clear, plastic coatings are painted onto the chewing surfaces of the premolars and molars to prevent bacteria and food particles from entering the pits and grooves of these teeth. Because it is easy for plaque to reach these small areas, dental sealants act as a protective barrier, keeping anything out that might try to penetrate the enamel and cause tooth decay. When properly maintained, dental sealants can last about 10 years.
Fluoride Treatment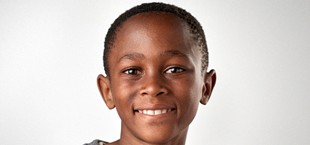 Children who are prone to cavities can benefit from fluoride treatments. Although this natural mineral is commonly found in city tap water and various toothpaste brands, it is often helpful for young smiles to receive additional treatment during regular dental checkups. A dentist for children in San Luis Obispo can quickly apply the topical fluoride to the surfaces of their teeth, which is designed to strengthen tooth enamel and protect against tooth decay. If you want to stop cavities before they start, you can't go wrong with a quick, easy, and painless fluoride application.
Customized Nightguards & Sportsguards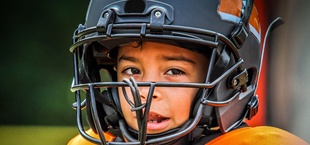 If your child is active in sports, you want to make sure they have the proper safety equipment, right? Maybe your little one is prone to grinding their teeth while they sleep, and you want to prevent them from damaging their smile. Our team can provide customized nightguards and sportguards to better protect their teeth and gums from serious harm. While sports can lead to sudden injuries that require time spent in an emergency dental office, teeth grinding can wear down tooth enamel and lead to chronic jaw pain. With the help of an oral appliance, we can help safeguard their smile while on the field or while asleep in bed.