Dentistry for Toddlers – San Luis Obispo, CA
Putting Young Smiles On the Right Path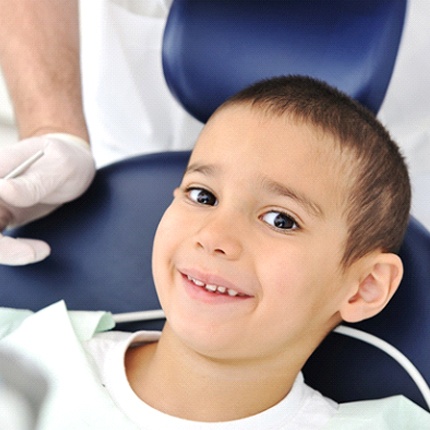 Trying to get your toddler ready for a dentist's appointment can be a challenge. Their energy causes them to go non-stop, which can be exhausting for any parent. Not to mention, if they have a fear of going to the dentist, it can make these visits all the more difficult. Fortunately, at Coastal Pediatric Dentistry, we go the extra mile to make sure all our patients feel safe, comfortable, and right at home. Young smiles deserve exceptional treatment, which is why you can trust that we will closely monitor your child's oral and facial development and identify any problems early on to avoid more complex treatment down the road. If you're ready to make our dental office your child's home for better oral healthcare, contact us today to schedule an appointment with a pediatric dentist in San Luis Obispo.
Dental Checkups and Cleanings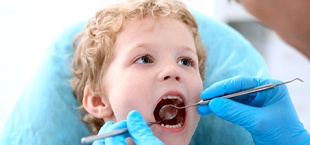 Your toddler's growing smile needs regular professional care, which is why we recommend dental checkups and cleanings every six months. As baby teeth continue to erupt, our team will carefully monitor their tooth eruption as well as changes occurring throughout the jaw, bite, and overall facial structure. We will check for any early signs of tooth decay, cavities, and gum disease while also removing any hardened plaque and tartar to ensure healthier teeth and gums in between appointments.
Dental Sealants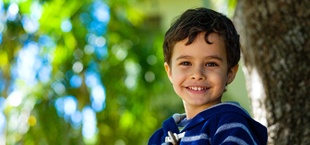 A toddler's minimal dexterity makes brushing a difficult task. This is why it's necessary that you continue to assist your child in their oral hygiene routine. Reaching their molars can be a challenge, so our dentists recommend dental sealants. Although they are not typically placed until a child is at least 5 years of age, they can be a helpful addition to any smile, especially if your little one needs added protection for their back teeth. Because these teeth have many pits and grooves, dental sealants, which are a thin, plastic coating, can be applied to create a barrier between their tooth enamel and any harmful particles that may try to penetrate and cause decay.
Silver Diamine Fluoride Treatments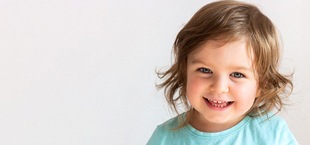 Does your little one already have a cavity? If so, we can apply silver diamine fluoride (SDF). As a natural mineral, fluoride is known to combat tooth decay and strengthen enamel while silver helps to treat and stop any decay from progressing further. In a matter of minutes, we can quickly and painlessly apply SDF to cavity-stricken teeth, better protecting your child's smile until it's time for appropriate restorative care.
Tooth-Colored Fillings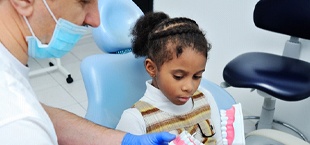 When a cavity appears, our team can apply a tooth-colored filling to the area. After removing any decayed portions of the tooth, we will use a color-matched composite resin to fill the structure and create a tight seal. This will prevent bacteria from reentering the tooth and causing an infection. Because it will blend in with the remaining structure, the filling will be virtually undetectable to others, allowing your little one to feel more confident about their appearance.
Safe Digital X-Rays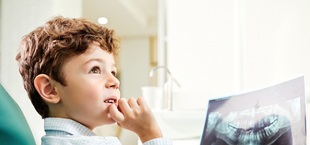 Unlike traditional X-rays that left parents worried about radiation exposure, our team at Coastal Pediatric Dentistry are pleased to provide safe digital X-rays that emit up to 90% less radiation! Also, because they're digital, we can immediately store and view them instead of resorting to harsh chemicals to develop your child's X-ray images. With this advanced dental technology, we can see clearer images of your child's oral and facial structures, allowing for more effective and accurate treatment planning.
Pulp Therapy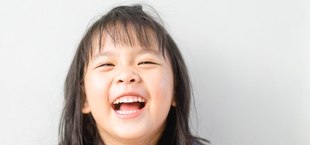 Should your child begin to complain of serious pain or sensitivity, they may have decay or damage that is negatively impacting the pulp inside their tooth. Consisting of blood vessels, tissues, and nerves, this innermost layer can be easily affected should a cavity remain untreated or significant facial trauma occur. With the help of pulp therapy, we can remove the decayed or damaged pulp, alleviating any pain and eliminating the need to extract your child's tooth.
Non-Nutritive Habits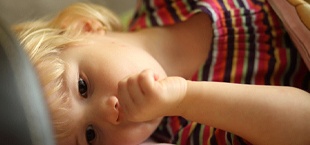 While it is normal for babies to suck their thumb or use a pacifier, toddlers who continue these practices can experience unhealthy development as it pertains to their jaw, bite, and facial structure. As a result, they may face difficulties speaking, eating, and even breathing while asleep. As a dentist for toddlers in San Luis Obispo, Dr. Forester can help to establish positive ways to help your child break these non-nutritive habits and safeguard their smile for the future.
Emergency Kid's Dentistry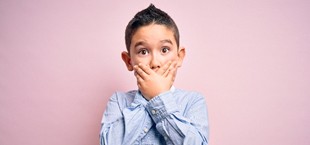 Toddlers are no strangers to accidents, so if your little one suffers a dental emergency, do not hesitate to contact our office. No matter if they bust their lip, chip or break a tooth, or even accidentally knock one out, with same-day appointments available, we will work to get your child in as soon as possible. We'll immediately get to work to eliminate any pain they may be experiencing before looking further to identify the root of the problem. Once we create a personalized treatment plan, we will begin administering treatment to improve and repair their smile.
Tooth Extractions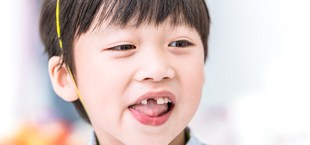 If your child has a tooth that is severely decayed and cannot be successfully treated using pulp therapy or any other available solution, it will be necessary for us to remove the tooth. While we want your child to keep their natural primary teeth as long as possible, tooth extraction may be necessary to avoid more serious harm to their oral health. Should your child require this type of procedure, you can trust we will provide the appropriate sedation and anesthesia to keep them safe and comfortable throughout their appointment.