Dental Checkups and Cleanings – San Luis Obispo, CA
Simple, Powerful Preventive Care for Growing Smiles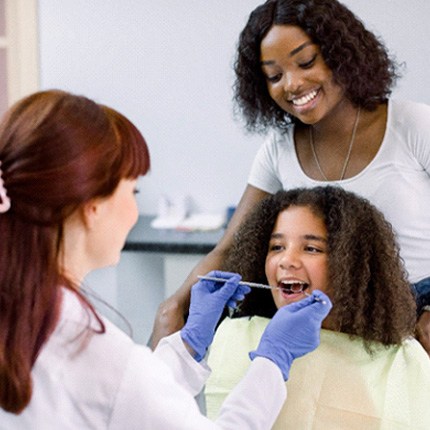 At Coastal Pediatric Dentistry, we encourage parents to follow the American Board of Pediatric Dentistry's recommendation to bring their children to the dentist every six months starting at about one year old. If you want to learn more about what these visits involve, keep reading, and when you're ready to schedule one for your child, contact our office.
Why Choose Coastal Pediatric Dentistry for Dental Checkups and Cleanings?
Fun, Kid-Friendly Atmosphere
Board-Certified Expert in Pediatric Dentistry
Focus on Creating Good Dental Experiences
Why Are Regular Dental Checkups & Cleanings Important?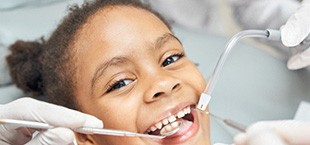 Perhaps you are thinking of delaying your child's first dental visit, but starting while they're little is actually a smart decision. Not only can these appointments ensure that you catch tooth decay quickly, but they can also establish a healthy habit, teaching your child the importance of caring for their smile. Additionally, you can receive advice for keeping your little one's teeth and gums strong and cavity-preventing tips. By starting these visits early, you increase the chances that your child will continue them into adulthood, leading to a lifetime of oral health and brilliant smiles!
What to Expect During a Dental Checkup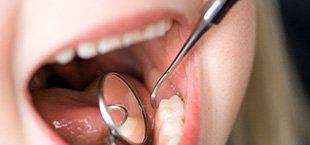 Especially in the early years of your child's life, our primary concerns are to check for cavities, count their teeth, and make sure their mouth and jaw are developing in a healthy way. We believe in making the oral examination a fun, positive experience, so we will do everything we can to keep your child happy and comfortable during the process.
If we identify anything concerning, such as tooth decay, we'll explain and show you our findings and recommend necessary treatment.
What to Expect During a Dental Cleaning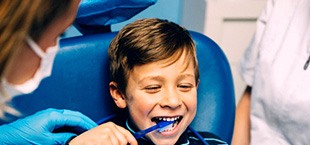 While your child is young, the dental cleaning will be fairly quick. We will use a normal toothbrush and demonstrate good brushing and flossing with guidance for you and your little one to follow at home. As they get older and more able to sit still, the cleaning process will look more like your own cleanings at the dentist, with plaque removal and crown polishing, to protect your child's smile from future problems.