Advanced Dental Technology – San Luis Obispo, CA
State-of-the-Art Care for Little Smiles
In addition to offering a comprehensive range of children's dentistry services, our team is also dedicated to investing in the most advanced dental technology. As the tools of dentistry continue to evolve, it's possible for us to provide kids in and around San Luis Obispo with substantially more comfortable and efficient care. If you're ready for your child to come experience the very best that modern-day dentistry has to offer, contact us today for an appointment.
Why Choose Coastal Pediatric Dentistry for Advanced Dental Technology?
100% digital X-rays save time & emit less radiation
See & understand more with our intraoral cameras
Paperless charts keep us up-to-date & help the environment
Digital X-Rays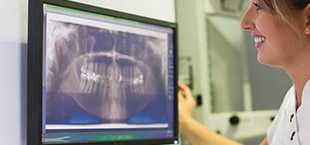 One of the tools we've chosen to invest in is digital radiography. While traditional x-rays can reveal a lot about a patient's smile, the images we can capture with our digital x-ray machine are more detailed. What's more, the process is safer for young patients because it exposes them to 90% less radiation than traditional radiography would. It's also safer for our team because we don't have to worry about using harmful chemicals to develop the images. Instead, they're immediately available for viewing. The last great benefit of digital x-rays is that the images don't have to be physically stored anywhere. Instead, they can be saved to our computer for easy reference later on.
Intraoral Cameras and CariVu Camera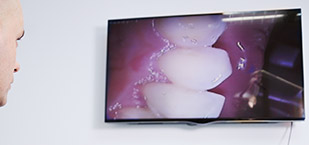 New imaging options have changed the way that we are able to visualize teeth. In one of the most exciting advances in this area, the CariVu camera is able to shine a small laser in between teeth and detect decay. Previously, this detection of cavities in between the teeth was only available with the use of x-rays. While we will still opt to use x-rays in some cases, this advancement has made it possible to further reduce radiation for our patients.
On another note, just as we see the cameras on our cell phones getting better, so are the ones we use in the mouth. We are able to capture amazing images and relay them to you on a large monitor so that you can visualize what is happening in your child's mouth. Don't worry, if this doesn't sound like something you want to see, we won't make you look at it! Just know that it is available if you are interested.
Trios Digital Impression System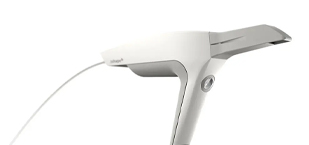 Impressions are an important part of creating new dental crowns and other restorative solutions for littler smiles that are a perfect fit – but understandably, kids often dread having to sit still with a mouthful of dental putty. The 3-Shape Trios Digital Impression Scanner helps to transform this process for the better, making it faster, more comfortable, and more accurate too! Now, our intraoral camera captures thousands of images of your son or daughter's mouth digitally. There's no contact required, and no worries of the patient gagging either.
Laser Dentistry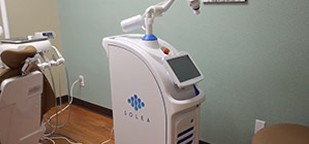 Lasers are quickly becoming the future of dentistry, and it's not hard to understand why. This advanced, safe technology makes it easier than ever to treat problems concerning the tooth surfaces and soft gum tissue with outstanding precision – our patients barely experience any discomfort at all! Better yet, any common postoperative symptoms like bleeding or swelling are kept to an absolute minimum. Your son or daughter should be able to return to a regular routine without delay.
Learn More About Laser Dentistry
Paperless Charts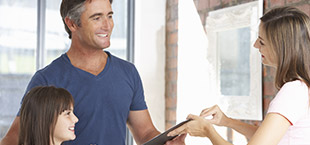 While this should go under the "Eco-Friendly" option, this truly is important to us. Our advanced dental software allows for the most up-to-date and comprehensive charting possible. This allows us to keep detailed accounts of your child's dental information over time. What was that concern you had last time? What tooth did we want to check up on? All of this is just a click away, and this system also helps us significantly lessen our impact on the local environment.
HEPA Air Filtration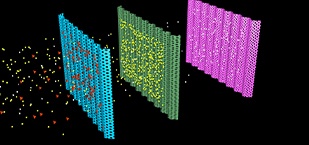 When you bring your child to our practice, we want you to know that nothing matters more to us than their health and safety. That's why, in addition to diligent sanitizing protocols, we use HEPA air filters to remove pollutant particles, like dust, pollen, and germs, from the air. After these particles have been eliminated, the system releases purified air back into the room. As a result, our office is one of the safest places you can visit!