Meet Our San Luis Obispo Pediatric Dental Team
When putting together our team, Dr. Forester wanted to find a group of dental professionals who are not only highly-skilled but also extremely fun to be around. You'll see that he more than succeeded when you come to visit us! From check-in to checkout, our team will make sure that your child's appointment flows smoothly, and they'll always be happy to answer any questions you might have. Read on below to get to know the friendly faces here at Coastal Pediatric Dentistry!
Amanda - Front Office Specialist / Patient Coordinator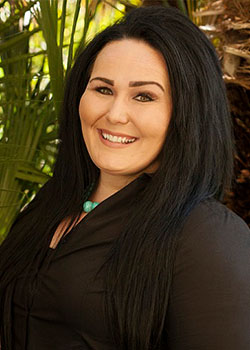 Amanda joined the Coastal Pediatric Dentistry team in June of 2016. She has a special knack for helping people feel welcome and loves being able to meet so many children and their families. Amanda is a familiar face around town, as she is originally from San Luis Obispo and attended San Luis High and Cuesta College. She loves being involved in the community and previously worked with SLO Parks and Recreation for 10 years. You may recognize her from her prior roles working with children in the SLO community.
Outside the dental office, Amanda enjoys spending time with her husband, Brian, two dogs, Gizmo and Taylor, and three cats. She is an avid Harry Potter fan and loves to go on random adventures. She is truly a kid at heart!
Janet - Treatment Coordinator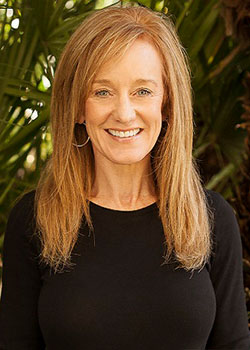 Janet has more than a decade of experience in the dental field, and she has been an essential member of our dentistry team since October of 2016. She loves having the opportunity to work with a pediatric dentist and dental care team to create a fun and positive experience for every child we treat. While Janet wears many hats, she primarily coordinates patient treatment, including those cases requiring general anesthesia either in-office or at Sierra Vista or French Hospitals.
She studied at Cypress College and enjoys learning new things every day from her dentistry team. Originally from Buena Park, California, Janet and her husband are the proud parents of two children and two lovable Labradoodles. She enjoys spending free time with friends and family, hiking, going to the gym, and taking photos. An avid traveler, Janet has a unique way of making memories on her journeys – she does cartwheels! So far, she's done a cartwheel in 21 states.
Joseph - Operations Manager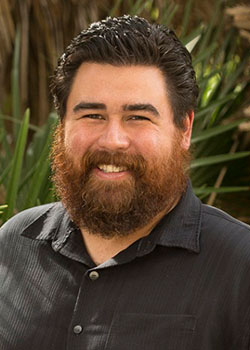 Joseph loves working with our team members on an individual basis to help them enjoy working with our team. Born and raised in the Five Cities area, Joseph enjoys working in his hometown community. He's married to Bethany, and the couple has two daughters, Tessa and Emileigh. Joseph and his family love to travel and visit Disney Land.
Amy – Treatment Coordinator
Amy has been working in dentistry for over two decades now, and she can't get enough of helping others smile brighter! She earned her Associates of Science from Foothill College and will start working towards her Bachelor's of Science in Fall of 2019. She is also a Registered Dental Assistant.
Born in SLO and raised in Arroyo Grande, Amy has family all over the United States. While she has lived in Canada before, California is definitely her home – she loves sunshine and considers herself to be solar-powered! When she has free time outside of work, you can usually find her hanging out with her dog and loved ones, going to the gym, and cooking great meals.
Paula – Scheduling Coordinator
Paula's career in the dental field covers nearly five years so far. She attended Cuesta College for her education and is currently working towards earning her Associate of Arts in Early Childhood Education. She loves being surrounded by children every day at Coastal Pediatric Dentistry. Hearing their funny comments and seeing smiles on their faces is so rewarding!
Originally from Paso Robles, Paula and her husband have a dog named BomBon. When she isn't busy at the dental office, her hobbies include spending quality with loved ones, listening to music, reading books, and going to soccer games.
Kari – RDA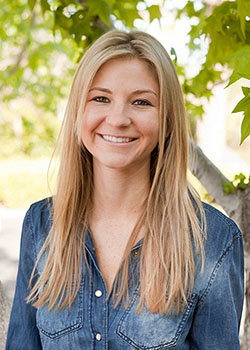 Kari has been part of our team as a registered dental assistant since before we first opened our doors. She was born and raised in San Luis Obispo and attended San Luis High. Kari received her dental training and degree from Allan Hancock College and previously worked with the Tolosa Children's Dental Center in Paso Robles. She has almost 10 years of experience in the dental field working alongside Dr. Forester.
Kari's favorite thing about her job is changing the lives of the kids she sees. She enjoys their excitement about being at the dentist and also seeing how they've learned from her and her team members about how to properly care for their teeth. Kari is a proud parent of son Brier, born in August 2012. When she isn't busy at work or spending time with her boys, Kari enjoys reading, going to the gym, visiting the beach, and vacationing with her family.
Jenna - RDA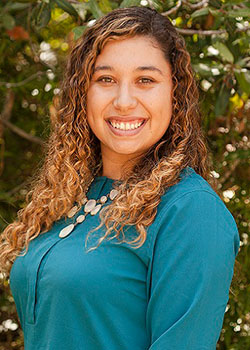 Jenna began her career at Coastal Pediatric Dentistry as a dental assistant intern in 2016. She was such a great fit that we were thrilled to welcome her on full-time! Jenna completed the dental assisting program at Allan Hancock College, where she developed her passion for dentistry -- especially pediatric dentistry. Jenna enjoys providing our patients with routine preventive care, but also assists Dr. Forester with pediatric dental surgeries for patients under general anesthesia, both in the dental office and at the local San Luis Obispo hospitals.
Jenna has always loved kids, even from the time she was one herself. Now, her favorite part of working at Coastal Pediatric Dentistry is that she gets to be around children all day! When she's not busy making little patients smile at our dental office, Jenna enjoys hiking, spending time with her family and traveling.
Charlie - RDA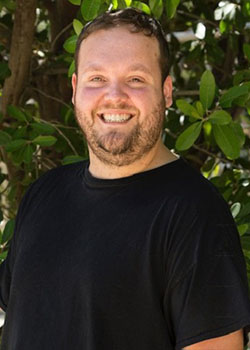 Charlie earned his registered dental assistant license from Allan Hancock College in 2013, and since then, he has worked hard to help patients achieve their healthiest smiles. Charlie joined our team in 2017 and loves working with kids. He goes above and beyond to help children feel right at home, and his big smile and calming personality help even the most timid patients feel at ease. In addition to his registered dental assistant license, Charlie is also a certified nursing assistant, and he's working toward his certification as a pediatric registered nurse.
Born and raised in Santa Maria, Charlie loves spending time with friends and family, especially spoiling his niece, Gracie. In his free time, you'll catch Charlie going to movies with his family, going to Bass Lake, drinking coffee, watching This is Us, and listening to Taylor Swift.
Andrea - RDA EF II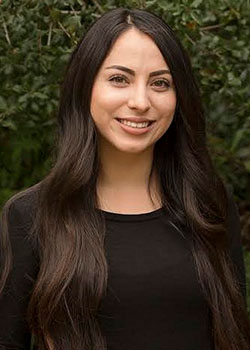 Andrea is one of our wonderful Registered Dental Assistants who joined our pediatric dental team in 2016. She has over 7 years of dental experience and earned her RDA license through the Allan Hancock College. In 2018, Andrea successfully completed the RDA Expanded Functions training. Under the guidance of Dr. Forester, this expanded education allows her to provide more complex clinical care for our patients.
Originally from Santa Maria, Andrea's favorite thing about her job is getting to make children happy every day. She loves to see children leave with smiles on their faces! She enjoys all aspects of pediatric dentistry, from providing routine preventive care (cleanings) for children of all ages to assisting Dr. Forester chairside and providing restorative clinical care. When she's not working, Andrea enjoys listening to Classic Rock, from Led Zepplin to Van Halen, and everything in between.
Amy - RDA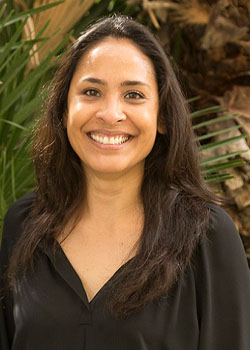 With more than two decades of dentistry experience, Amy joined our team in 2018. She loves helping patients have a great dental experience from the moment they walk through the door, and her dedication to patient comfort and relaxation makes every visit to our dental office something your child can look forward to. She received her dental education through the National Education Center for Dental Assisting, and she holds certification as an oral surgery assistant. Originally from Montrose in Southern California, Amy is the proud mother of two sons. In her free time, she enjoys listening to music, going to movies, hiking, sleeping, people watching, and spending time with her kids. Next time you're in, make sure to ask Amy to show you her double-jointed fingers!
Michy - Dental Assistant
Michy is originally from Los Osos, and she attended Allan Hancock College for her education, completing her degree in Classical Violin and Music Theory, as well as an Associates' of Science in both Early Childhood Development and Fine Arts (Photography). Today, she's proud to be embarking on a new career path at Coastal Pediatric Dentistry! She really enjoys playing with kids and being goofy at the dental office, as well as constantly learning about new dental techniques while on the job
Outside of work, Michy comes from a comedic, loving family of very good cooks. Her favorite hobbies include being a mermaid on the beach, teaching violin lessons, practicing photography, learning about new languages and cultures, kayaking, listening to music, and pretty much anything to do with the ocean! She is also an underrated cook and has the uncanny ability to be able to pick up any instrument and play it right away.
Seidy - Dental Assistant
Bio Coming Soon!
Majeed - Sterilization Technician
Bio Coming Soon!