Meet Our San Luis Obispo Pediatric Dental Team
When putting together our team, Dr. Forester wanted to find a group of dental professionals who are not only highly-skilled but also extremely fun to be around. You'll see that he more than succeeded when you come to visit us! From check-in to checkout, our team will make sure that your child's appointment flows smoothly, and they'll always be happy to answer any questions you might have. Read on below to get to know the friendly faces here at Coastal Pediatric Dentistry!
Janet - Office Manager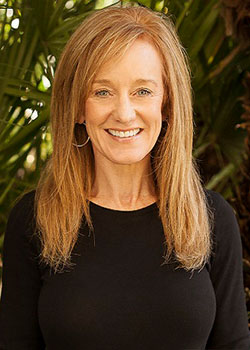 Janet has almost 15 years of experience in the dental field and has been an essential member of our team since 2016. She loves having the opportunity to create a fun and positive experience for every child we treat. While Janet wears many hats, she primarily acts as Financial Coordinator, assisting patient families with the financial aspects of their visits and helping ensure all patients have access to care.
Janet studied at Cypress College and loves to continue to learn new things every day. Originally from Buena Park, CA, Janet and her husband, Mike, have two now grown children and an adorable grandson, Hudson. Janet enjoys spending free time with friends and family, hiking, going to the gym, and taking photos. She also holds a special place in her heart for cows!
Amy - Registered Dental Assistant / Healthy Start Coordinator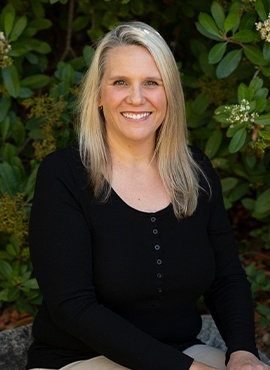 Amy has been working in dentistry for over two decades now, and she can't get enough of helping others smile brighter! She earned her Associates of Science from Foothill College and is also a Registered Dental Assistant.
Born in SLO and raised in Arroyo Grande, Amy has family all over the United States. While she has lived in Canada before, California is definitely her home – she loves sunshine and considers herself to be solar-powered! When she has free time outside of work, you can usually find her hanging out with her dog and loved ones, going to the gym, and cooking great meals.
Melissa – Assistant Manager / Community Outreach Director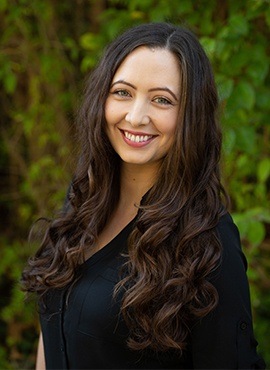 Melissa joined our team as Administrative Coordinator in early 2020. She serves our patients in a number of ways, including scheduling, check-in, helping coordinate surgery cases, overseeing our community outreach and much more. Her calm, caring and organized nature help patients and families feel at ease the minute they walk in the door. Melissa's favorite thing about her job is that she gets to be around kids all day and she is inspired by their fun and silly energy.
Melissa graduated from Carlsbad High School and received her Bachelor of Science in Psychology from Cal Poly University here in San Luis Obispo. When not helping our patient families, Melissa enjoys spending time at the beach, hiking, wine tasting, spending time with her adorable niece, and traveling with her husband Jesse. While she is a very adventurous person, Melissa is terrified of killer whales (sorry Sea World!).
Vicki – Appointment Coordinator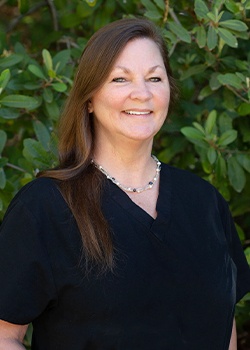 Vicki joined our team as our Appointment Coordinator in April 2021. She serves as the first point of contact for our patients, greeting them and making them feel welcome as soon as they walk through the door. She helps manage multiple aspects of patient care, including scheduling, check-in, and anything that is needed to prepare for your child's visit.
Vicki resides in Arroyo Grande with her husband. She has 2 daughters and 2 grandchildren and her husband has 2 sons and 2 grandchildren – just like "a crazy Brady Bunch," she says. Vicki loves enjoying life to the fullest! Her favorite pastimes include hiking, kayaking, and dancing the night away at as many concerts as possible. She also has a talent for drawing cartoon animals and enjoys collecting and playing various musical instruments in her free time.
Charlie - Appointment Coordinator / Registered Dental Assistant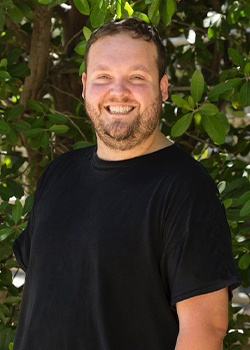 Charlie has played many roles in our office since he first started with us in December 2017. You will recognize him immediately when you come in the door by his big smile and kind heart. Charlie is a Registered Dental Assistant (RDA) with over 8 years of dental experience, but most days you will find him welcoming patients and their families in the Front Office as a Scheduling and Appointment Coordinator. Charlie's favorite thing about working at Coastal Pediatric Dentistry is helping children achieve a healthy smile and working with such an awesome team of professionals.
Charlie was born and raised in Santa Maria and his family is the most important thing in the world to him (especially his adorable nieces Gracie and Lucy!). When he is not serving our patient families, he can be found at the movie theater, relaxing at Bass Lake, or enjoying a coffee with family and friends. He also holds a special place in his heart for Taylor Swift. (Feel free to quiz him on any of the lyrics in any of her 9 albums!)
Ashley – Patient Care Coordinator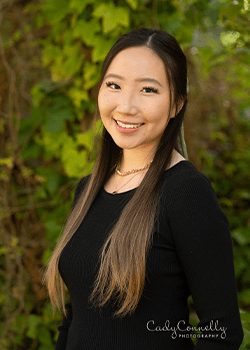 Ashley joined our team in 2022 as our Patient Care Coordinator and we can't imagine our team without her now. As soon as you walk through our door, Ashley is there to welcome you with her warm smile and eagerness to help. She says the best part of her work is greeting all of our patients.
Ashley grew up in Maple Grove, Minnesota before moving to the Central Coast to earn her bachelors degree in Public Health from Cal Poly. While Ashley may be new to dentistry, her family is not. She has multiple dentists in her extended family. In her free time, Ashley enjoys going to the beach, trying new restaurants, and spending time with friends. One interesting fact about Ashley: she was a gymnast for 16 years!
Tiana - Patient Care Coordinator/Dental Assistant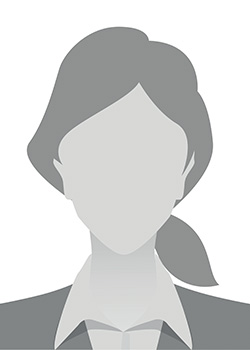 As a patient care coordinator, Tiana is a new addition to our practice. Still, don't be fooled – she has over a decade of dental experience! Her expertise also includes dental assistance work like sterilization and chairside aid. Combined with her education at Cuesta College, these skills let her help the wonderful kiddos at our office.
Tiana pursues various passions when she's not "on the clock." In fact, some of her biggest ones are running, gardening, paddle boarding, and learning history. That last interest, notably, led her to learn how to read and write hieroglyphics.
Kari – Lead Registered Dental Assistant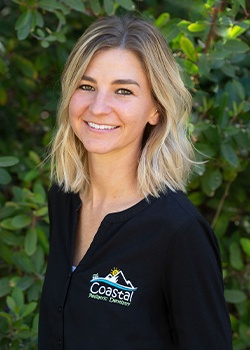 Kari has over 10 years of experience in dentistry and is our primary lead for all aspects of clinical care. She received her dental assistant training and degree from Allan Hancock College and shortly after, started working alongside Dr. Forester at the Tolosa Children's Dental Center in Paso Robles. After several years there, Kari was one of the first employees of the newly started Coastal Pediatric Dentistry in 2013 and has been serving our patients ever since!
Kari is a San Luis Obispo native and attended SLO High. She loves her job and having the opportunity to help make a difference in the lives of our patients every day. Kari stays busy with her son Brier and daughter Remi. When she isn't busy at work or spending time with her kids, Kari enjoys reading, going to the gym, visiting the beach, and vacationing with her family.
Bailey - Billing Coordinator/Registered Dental Assistant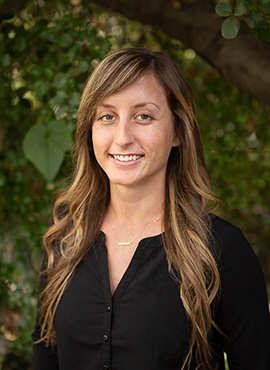 Bailey, one of our amazing and talented RDAs, has been working in pediatric dentistry with Dr. Forester for over five years. Her humor and enthusiasm bring smiles to the faces of kids, parents and our team members on a daily basis. On any given day you may find her singing Pokemon or SpongeBob Square Pants, or busting her latest dance move. Bailey is originally from Paso Robles, attended Cuesta College and also graduated from the Allan Hancock Dental Assisting School in 2015. She has extensive certifications, including x-rays, sealants, and coronal polish, and has also been certified as a massage practitioner.
Outside of the office you may find Bailey at the gym, hiking, at the beach or enjoying a pasta night with family or friends. She also absolutely loves puppies and is an amazing pet sitter!
Seidy - Registered Dental Assistant
Seidy first joined our team in July of 2019 and has been working in dentistry for over 3 years now. On top of the many duties that she takes on as an RDA, she is also our scheduling lead and manages our team's schedules to ensure each day is well staffed and flows as smoothly as possible for our patients. In addition, Seidy is proud to help serve our Spanish speaking patients as one of the few bilingual RDAs on our team.
Seidy was born and raised in Santa Maria and graduated from the Allan Hancock Dental Program. Before entering the dental field, Seidy worked as a caregiver for mentally disabled adults. Seidy loves working with kids because they keep things fun and exciting and say the funniest things. She especially enjoys making dental visits fun and easy for our patients. Outside of work, Seidy enjoys family vacations and time spent with her adorable son, boyfriend, and her Shih Tzu dog, Blue.
Linnea – Registered Dental Assistant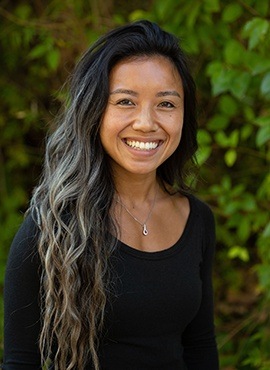 Linnea dove head first into the world of pediatric dentistry when she joined our team in early 2020. She assists our doctors in providing clinical care and is also responsible for preparing and sterilizing your child's clinical area to ensure a fun and safe visit. With an extensive customer service background, Linnea brings enthusiasm, compassion and a full heart to provide the best care possible for each patient and family member she works with.
Linnea grew up in Portland, OR and attended Portland State University School of Public Health and OHSU (Oregon Health and Science University). She is certified by NASM as a nutrition and personal trainer, and at lunch you may find her whipping our team into shape with a fitness boot-camp. Outside of the office, Linnea spends her time at the gym, beach or hiking some of the amazing trails across San Luis Obispo County. And… she has one of the coolest black cats named Grizzly who she has even trained to play fetch (no lazy cat syndrome here!).
Carolyn – Registered Dental Assistant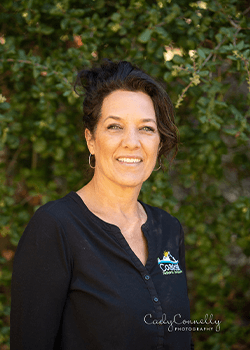 Carolyn was born in Pittsburgh, Pennsylvania, and has been working in the dental field for well over two decades. She went to study at California State University, East Bay, earning her bachelor's degree in Health Science and her Registered Dental Assistant license. Throughout the years, she's worked as a temp at over 50 dental offices and has loved every minute of it. She enjoys learning about medical technology and is always enthusiastic about her job, especially when it comes to working with kids.
At home, Carolyn spends time with her husband, Craig. Together, they have two grown sons, Adrian and Julian, and two miniature schnauzers. She enjoys cooking and experimenting with new recipes, hiking with her dogs, and exploring the Central Coast. One interesting fact about her: she helps design a dental pop-up clinic at an orphanage in Mexico!
Katrina – Registered Dental Assistant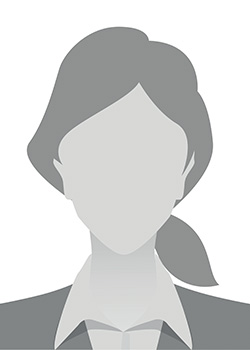 While a new hire to our team, Katrina is an excellent dental assistant. She actually started her dentistry career as an office manager before pursuing her RDA license. As such, her specialties include dental assisting and administrative duties. This background ensures she can give kids a positive dental experience and set them up for good oral habits.
Born right here in San Luis Obispo, Katrina has various hobbies outside the office. One is spending time with friends and family, especially her adult son. Others include hiking, BBQing, car shows, and painting. One interesting fact about Katrina is that she performed at Carnegie Hall in high school!
Mariah – Registered Dental Assistant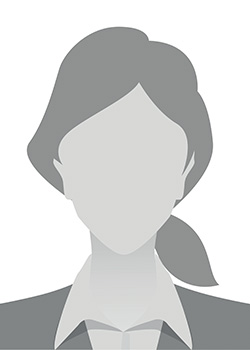 Mariah may be a relatively new member of our team, but she has more than four years of experience in the dental field. Her studies began at Allan Hancock College, which is where she completed her dental assisting program. Now, she has her certifications in X-rays, sealants, and coronal polishing as well! As for her favorite part of being a dental assistant, she shared that it's creating and maintaining great relationships with her patients.
A California native, Mariah loves working out, going wine tasting, camping, and hanging out with her loved ones. Here's something you might not know about her: she hates soda because of the carbonation!
Alondra – Sterilization Technician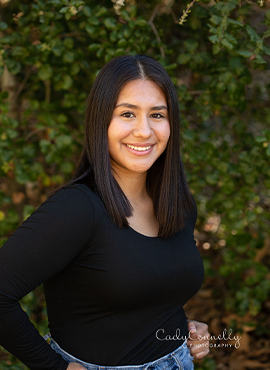 Alondra joined our clinical team in August 2021 as a Sterilization Technician. She helps ensure quality control by properly sterilizing all dental instruments and sanitizing all exam rooms thoroughly. Alondra is currently studying Biology at Cuesta College and is eager to learn as much about dentistry as possible. We are excited to watch her grow and master new responsibilities in her dental career with us.
Alondra comes from a supportive, loving, and fun family of four that she resides with in Atascadero. In her free time, she enjoys hiking, exploring new places, trying new things, and doing almost any outdoor activity. She's an adventurous spirit that never backs down from a challenge. This is evident by the fact that she went skydiving from 15,000 feet in the air even though she is afraid of heights. Now that's a pretty steep fear to conquer!
Kenzi – Registered Dental Assistant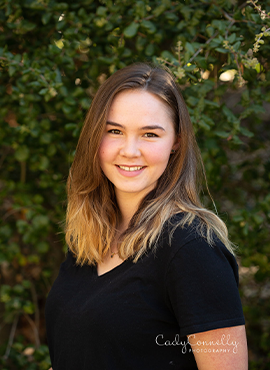 Kenzi joined our team in 2022, and we are thrilled to have her! She was born and raised right here in SLO and even went to San Luis Obispo High School. After graduating, she studied at Cuesta College, which is where she earned her associate degree in Liberal Arts. So far, her favorite aspect of her job is working alongside amazing colleagues.
Away from the office, Kenzi enjoys spending time with her friends and family, including her dog (Kona) and her guinea pig (Popcorn). She also enjoys hiking, camping, and surfing. Here's an interesting fact about her: she's a licensed glider pilot!