San Luis Obispo's Trusted Pediatric Dentist
Come Smile with James A. Forester, DDS
Dr. Forester is a fun-loving, board-certified pediatric dentist who has been practicing on the Central Coast since 2007. He is an energetic kid at heart who takes pride in his work and is thrilled to have found a profession in which he looks forward to coming to work every day.
Dr. Forester has a unique ability to engage children of all ages and backgrounds. You will often find him in the dental office singing and telling stories (in both English and Spanish) or recapping the latest baseball games with his patients. To him, the best part about working with kids is seeing their endless potential and helping guide their growth. "I love their honesty, creativity, and genuine spirits."
Where did Dr. Forester go to school?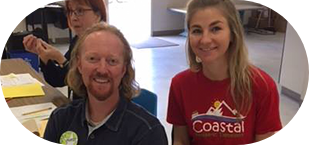 Dr. Forester graduated from the University of California, Davis with a degree in Neurobiology, Physiology, and Behavior. He then completed his Doctor of Dental Surgery (DDS) degree at the University of Pacific's Arthur A. Dugoni School of Dentistry in San Francisco in 2002. After practicing as a general dentist for two years, he completed a postdoctoral program in Advanced Education in Pediatric Dentistry at St. Joseph's Hospital in Providence, Rhode Island in 2006.
Is Dr. Forester part of any professional associations?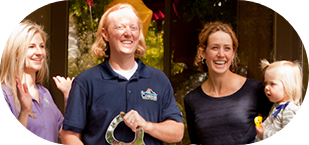 Dr. Forester is very active in the local and State level dental community. He has served as the medical/dental representative on the San Luis Obispo County First Five Commission, is a member of the San Luis Obispo County Oral Coalition, and is past president of the Central Coast Dental Society. He is a diplomate of the American Board of Pediatric Dentistry, fellow of the American Academy of Pediatric Dentistry, and served in Sacramento on the Government Affairs Council of the California Dental Association for three years. He is also a member of the California Society of Pediatric Dentistry, Western Society of Pediatric Dentistry, California Dental Association, and the American Dental Association.
What does Dr. Forester like to do outside of the dental office?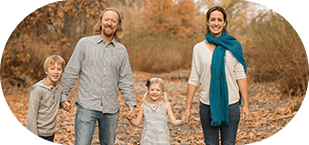 When Dr. Forester isn't at the dental office transforming young smiles, he enjoys spending time with his wife, Wendy, and their two wonderful kids, Brendan and Jorryn.
As a lifelong Christian, Dr. Forester loves giving back to the community. He's participated in numerous mission trips to Guatemala and the Dominican Republic. He helps coordinate and participates in the local Give Kids A Smile program while also volunteering at schools and community events to educate and promote the importance of early dental health. He is a strong supporter of local youth sports, especially AYSO soccer and SLO Youth Baseball. He dedicates a significant amount of time outside the dental office coaching youth sports and leading Awana youth bible study groups at his local church.
Since 2007, Dr. Forester has also been very involved in the Tolosa Children's Dental Center, a non-profit dental clinic based in Paso Robles. He has been instrumental in the continued delivery of care to many underserved children. As the former dental director, he worked with the Clinic Director and Board to oversee several expansions of the clinic and its capacity, a continued increase in the dental providers, and an expansion to include a satellite clinic in San Luis Obispo. Consequently, the number of deserving children receiving quality care has increased significantly over the past 10 years.