About Coastal Pediatric Dentistry of San Luis Obispo
At Coastal Pediatric Dentistry, every member of our professional dentistry team has been chosen by Dr. Forester based upon his or her credentials, chairside demeanor, and passion for providing the finest in personalized dental care.
From our administrative team to our clinical personnel, our entire San Luis Obispo dentistry team is dedicated to ensuring the total comfort and satisfaction of each of our patients and their families. If you have any questions regarding your child's scheduled procedures, please ask any member of our team.
Whether San Luis Obispo area patients visit us for a routine exam and cleaning or for more advanced restorative dentistry, they can rest assured that they will receive the most thorough care available from our friendly and knowledgeable team.
Individualized Approach
Your child is unlike any other, and the same holds true for their smile. So, why do so many dental offices treat children the same? Here, we take the time to get to know our patients and their parents so we can completely customize their experience based on their unique needs and personality. We find that this approach not only lends itself to more relaxing appointments, but it also helps our team provide more tailored treatment options as well, giving everyone plenty of reasons to smile!
Board Certified Pediatric Dentist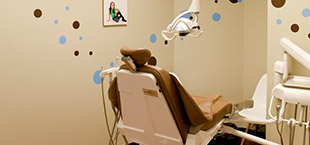 Dr. Forester doesn't just call himself a pediatric dentist, he had to earn that title by completing specialized training on top of dental school. During his pediatric residency, he completely dedicated two years to learning about and meeting the unique dental needs of children of all ages. In addition, a pediatric dentist is not required to be board certified by the ABPD (American Board of Pediatric Dentistry) in order to practice dentistry for children. This certification requires a significant commitment of additional time and energy to earn and maintain and reflects his commitment to the profession and passion for being a pediatric dentist. The field of children's dental health changes quickly, and maintaining board certification is one way Dr. Forester ensures he is providing his patients with the most current and up to date techniques, technologies, and treatment. Because of this, the team at Coastal Pediatric Dentistry can offer a much higher level of service and expertise compared to your typical family dental office, meaning your little one will only get the best at every visit.
Mercury Free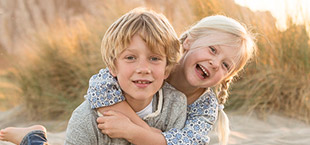 First and foremost, our dental office is committed to protecting the safety and health of our patients, which is why we only use non-toxic materials that have been proven to provide reliable and long-lasting results. Instead of mercury-laden metal fillings, we use only fillings made of a biocompatible composite resin (white fillings). In addition to keeping your child safe, these fillings are also more natural-looking, meaning we can preserve your child's dental health and appearance with one simple treatment. This is just one of the many ways we help parents always have peace of mind whenever they come to see us.
Learn More About Our Restorative Services
State-of-the-Art Technology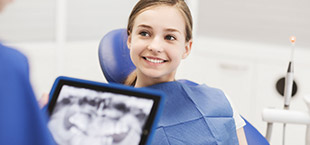 The newest dental technology makes appointments go faster, helps keep patients more comfortable, and they also enable our team to treat problems more effectively. That's why Dr. Forester consistently invests in the latest tools available today. Digital X-rays, for example, only take a fraction of the time to create highly-detailed images, and they emit up to 90% LESS radiation compared to traditional film. We also make use of dental lasers to provide quick and easy frenectomies and frenuloplasties in-office.
Learn More About Our State-of-the-Art Technology
Family Atmosphere
We're serious about pediatric dental care, but visiting our dental office should always be a fun experience for both you and your child! Our team will greet you like an old friend, your child will have plenty of games and toys to keep them occupied, and you'll be able to relax and enjoy a cup of coffee during their appointments. We like to say that our dental office is where the comforts of home combined with state-of-the-art dental care, giving everyone plenty of reasons to smile.
We believe that absolutely every child should have access to high-quality and personalized dental care, especially those who have developmental delays, sensory issues, autism, or other disabilities.