Children's Sedation Dentistry – San Luis Obispo, CA
No More Stressful Appointments
We understand that going to the dentist can cause some young patients to feel anxious. But while some children only experience a very small amount of anxiety, others have more serious needs that can only be addressed with sedation dentistry.
If your little one is affected by dental anxiety, our team in San Luis Obispo is happy to be of service. With our children's sedation dentistry options for San Luis Obispo patients, including your son or daughter, can have a new kind of dental experience— one that's completely free of anxious feelings or discomfort.
Why Choose Coastal Pediatric Dentistry for Children's Sedation Dentistry?
Sedation available for every procedure
Partnered with a certified pediatric anesthesiologist
Prevent physical pain & calm nervous thoughts at the same time
Nitrous Oxide Dental Sedation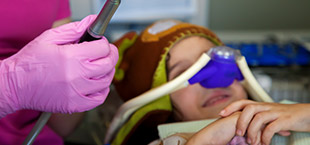 You might be more familiar with nitrous oxide's other name, laughing gas. It's breathed in through a special mask and goes to work quickly, creating a sense of peace and relaxation. What's more, the effects of nitrous oxide wear off quickly. Within minutes of reversing the gas and switching back to regular Oxygen, your son or daughter will start feeling more like him- or herself. Patients can return to their normal activities immediately after their appointment is over.
Oral Sedation Dentistry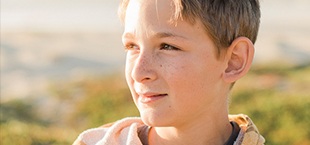 Oral sedation is an option for young patients who struggle with slightly more advanced anxiety. Instead of just using a gas that's breathed in through a special mask, it uses a safe and commonly prescribed medication to create feelings of relaxation. The effects of sedation dentistry take a little longer to wear off. The full effects should wear off within a few hours, but we recommend avoiding normal activities until later in the day.
IV Dental Sedation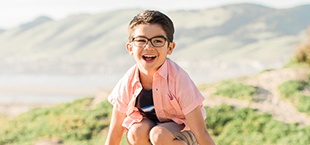 IV sedation is one of the stronger levels of sedation that we can offer in the dental office. In this procedure, an anesthesiologist is utilized to achieve the level of sedation needed for our dentists to complete the dental treatment your child requires. It is sometimes necessary when there is a very young child with extensive treatment needs, a child has significant fear, or a patient has special healthcare needs. With this option, even the most significant amount of dental work can be completed in just one appointment.
General Anesthesia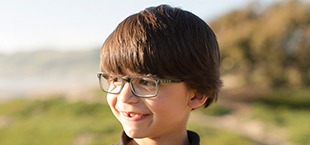 General anesthesia describes a type of sedation in which your child will be fully asleep for the entire procedure. This option utilizes a certified anesthesiologist to sedate and monitor your child while our dentists complete their dental work. It is possible either in the dental office setting or at the local hospital. We recommend this approach for children who need an extensive amount of dental work and/or have special needs.