Who We Help – San Luis Obispo, CA
Personalized Care for Children of All Ages
Every child's smile is unique, which is why the care Dr. James Forester and his team provide is never "one-size-fits-all." Children of all age ranges are welcomed here, from infants who have just cut their first baby tooth to teenagers on the verge of adulthood. We at Coastal Pediatric Dentistry are very familiar with the different dental needs at every stage of development, and our experienced team strives to help your loved one develop a positive relationship with the dentist's office that lasts a lifetime! Contact us today to get started with scheduling a first appointment, or if you have any questions.
Dentistry for Infants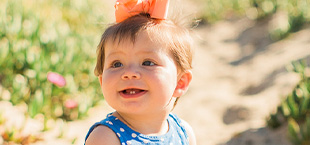 Your baby's smile is probably one of your favorite things in the world, and you'd do pretty much anything to take care of it and make sure it stays healthy for a lifetime. The American Academy of Pediatric Dentistry recommends children make their first trip to the dentist by the age of 1, or 6 months after their first tooth erupts, whichever is earlier. These early appointments give us the chance to make sure your little one's oral development is right on track, plus they and you can start getting to know our wonderful team, which will make future appointments much more comfortable. We believe strongly that making the dentist a priority early on helps to ensure their little smiles get off to a strong start.
Dentistry for Toddlers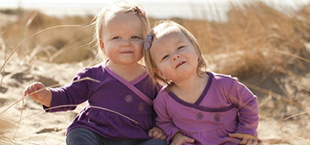 As you probably know, children don't go from crawling to walking, but rather crawling to RUNNING. Chasing down your little one is certainly fun but getting them to actually sit still and take care of their teeth is another matter. At Coastal Pediatric Dentistry, we just love these little balls of energy, and we're ready to provide the comprehensive care your toddler needs to ensure they're always able to smile brightly. And of course, we'll go out of our way to ensure they are comfortable at every visit!
Dentistry for Children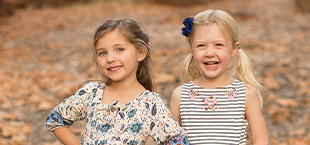 When children reach school-age, it's such an exciting (and slightly scary) time to be a parent. Your child is walking, talking, and soon enough, they'll be involved with classes and meeting new friends every day. Ensuring that your child has a beautiful smile to show the world will go a long way in helping them enter this new phase of their life smoothly, and at Coastal Pediatric Dentistry, we're ready and able to provide everything that they need. Using the services listed below, we'll ensure that your child has plenty of reasons to smile whenever they walk into school!
Dentistry for Teenagers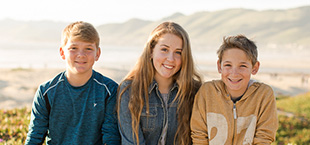 Teenagers are busier and more distracted than ever. Between school, social media, friends, and preparing for life after high school, many are prone to let their oral healthcare routine slip through the cracks. At Coastal Pediatric Dentistry, we're here to do our part in making sure that your child's smile stay's healthy and bright as they slowly approach adulthood, providing comprehensive dental care in an environment even the pickiest teen can enjoy.