San Luis Obispo's Trusted Pediatric Dentist
Come Smile with Natalie Vander Kam, DDS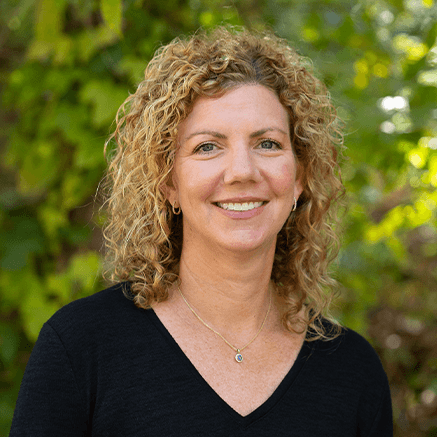 I grew up in the Bay Area, which is where I have lived most of my life, and I am excited to relocate to the beautiful Central Coast after practicing for 18 years in the Bay Area. Dr. Forester and I have known each other for over 20 years, since we were classmates at the University of the Pacific Dugoni School of Dentistry in San Francisco.
I love being a Pediatric Dentist! When I see a child gain self-confidence by having a great dental visit, or a child who is excited to come in for their checkup, it makes my heart smile.
I truly love that I have a chance to educate both my patients and their parents about oral care and how to have a lifetime of healthy teeth. I have an amazing opportunity to give my patients a positive dental experience and form good habits early. I love taking time to explain treatments and expectations to parents and patients as we work together towards a successful visit for all. I have a unique relationship with each child and am happy to take the time to answer kids' questions whether it's about how my tools work or which Disney character we like best! My patients truly make my day, every day.
My Education and Pursuit of Continuing Education
Diplomate American Board of Pediatric Dentistry

Board Certified Pediatric Dentist since 2006

Residency and Pediatric Specialty training, Cincinnati Children's Hospital and Medical Center
Doctorate of Dental Surgery, University of the Pacific Dugoni School of Dentistry

Charles Sweet Memorial Award for Excellence in Pediatric Dentistry
Tau Kappa Omega Honor Society
I am passionate about Continuing Education (CE) and advocating for the children of our state. It's essential I stay abreast with the latest research, technology, treatment modalities, and materials, so I can train my staff, as well as treat my patients with the best appropriate care. Most of my CE involves topics related to pediatric dentistry. However, I also take courses on orthodontics, dental law, health and safety, and practice management. I currently serve as a Board Member for the California Society of Pediatric Dentistry.
Professional Memberships
American Board of Pediatric Dentistry
College of Diplomates of the American Board of Pediatric Dentists
American Association of Pediatric Dentistry
American Dental Association
California Dental Association
California Society of Pediatric Dentistry
Santa Clara County Dental Society
Santa Clara County Pedodontic Study Club
Alumni Association of the Pacific Dugoni School of Dentistry
President, Pediatric Alumni Chapter at the Pacific Dugoni School of Dentistry
Away from the Office
Away from the office you'll most often find me spending time with my two sons, Nate and Jonah, and my husband, Jeremy, who's a rocket scientist at NASA Ames. I spend a lot of time volunteering with my boys' classrooms and am excited to explore all the great family activities around the Central Coast. We love rooting for the San Francisco Giants, running and hiking local trails, camping, kayaking, and cooking together.