Emergency Kid's Dentistry – San Luis Obispo, CA
Child in Dental Pain? We're Ready to Help!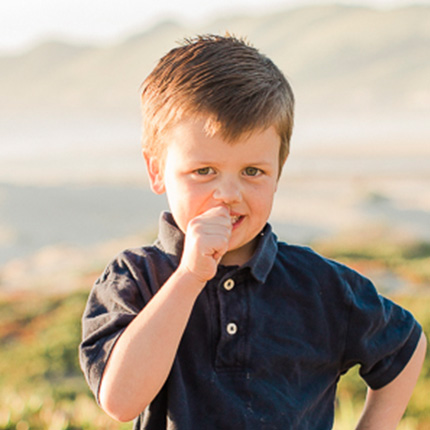 If your child is in the middle of a dental emergency, our pediatric dental team in San Luis Obispo can help. We're committed to being there for our young patients when they need us most because you never know when an emergency will come along.
Below are some of the most common dental emergencies, with tips on how to manage them until Dr. Forester can see your son or daughter.
Why Choose Coastal Pediatric Dentistry for Emergency Kid's Dentistry?
Same-day emergency appointments available
Team led by a Board-Certified Pediatric Dentist
State-of-the-art technology used to provide fast & effective pain relief
Knocked Out Baby Tooth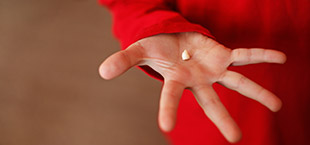 If your child has just lost a baby tooth because of an accident or injury, clean the area gently with a washcloth or gauze and notify us immediately. While there has likely been no damage to the secondary tooth underneath, Dr. Forester may want to complete an exam with an x-ray to be sure.
Knocked Out Permanent Tooth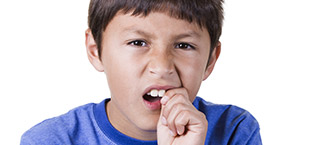 A knocked-out permanent tooth is a more serious issue and needs to be addressed as quickly as possible. Call our team immediately for help. Until we can see you, try to place the tooth back into the socket it came from. If that's not possible, store it in a small bag of milk. Our goal is always to reattach the natural tooth if possible.
Broken Tooth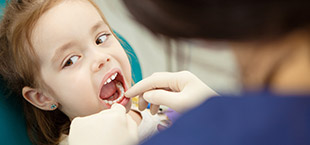 Depending on where the fracture occurs, a broken tooth may be an urgent matter. Teeth have nerves and blood vessels inside of them and if that is exposed it can be a painful situation. Also, a fracture can occasionally lead to nerve damage later on if not addressed. Dr. Forester will evaluate the nature of the broken tooth and make recommendations for future follow up or care. If possible, bring the fractured piece with you as you come in to see Dr. Forester. Occasionally we are able to bond the tooth back together at least temporarily, and if not it provides us with a good picture of what the tooth looked like beforehand.
Severe Toothache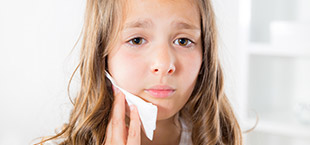 Toothaches can be caused by cavities, but they can also be caused by having something lodged around the tooth. Before calling us, clean around your little one's tooth with a brush and some floss. If his or her discomfort persists, notify us and we'll schedule an appointment.
Root Canal/Pulp Therapy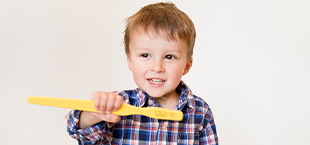 Often, a severe toothache or extremely sensitive tooth is the result of a dental infection reaching the sensitive inner layers of a tooth where the delicate nerve is located. To relieve this kind of discomfort and save the tooth, root canal/pulp therapy is usually the best solution. For this procedure, we simply remove the infected internal tissue, clean the interior of the tooth, and then reinforce the enamel with either a filling or dental crown. Using local anesthetic and/or sedation, we can ensure that this often feared treatment is now virtually painless!
Tooth Extractions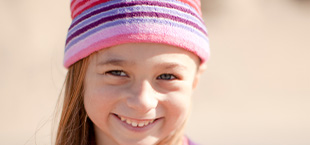 Removing a tooth is never our first choice for treatment, but sometimes, it's simply the best thing we can do to protect a patient's oral and overall health. Our team may recommend an extraction if:
A tooth has a cavity that can't be repaired with a filling or crown
A tooth is so broken that it cannot be put back together
A lingering baby tooth is blocking the path of an incoming adult tooth
The wisdom teeth have become painful, impacted (stuck), or infected
We always use a light touch, local anesthetic, and sedation if requested to make sure our extraction patients remain comfortable from beginning to end.
Call Your Pediatric Dentist for Same Day Dental Emergency Assistance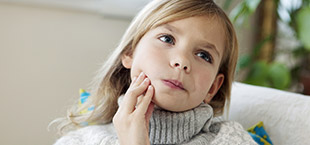 Call us immediately if your child is experiencing these or any other dental emergencies. Our team in San Luis Obispo is happy to be here for your family.