August 29, 2022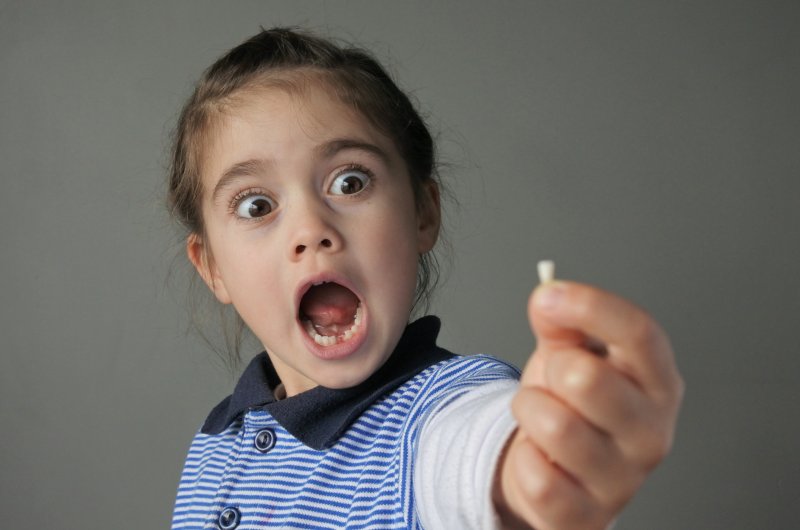 Your child comes running to you in a panic. They have a knocked-out tooth. Naturally, this type of dental emergency requires contacting your child's pediatric dentist right away. But how should you handle the situation in the meantime? Read on to find out whether you should try to reinsert the tooth into its socket or wait until you arrive at the dentist's office.
How to Handle Your Child's Knocked-Out Tooth
When faced with an emergency like a knocked-out tooth, there are a few steps you should be ready to take:
Retrieve the tooth holding it only by the crown.
Gently rinse off any debris and have your child rinse their mouth.
Carefully, try to reinsert the tooth into its original socket. If possible, have your child bite down gently to hold it in place until you reach the dentist's office.
If this is unsuccessful, place the tooth in a container of milk to keep the roots moist and viable.
Bring it with you to your child's appointment. If treated in enough time, the dentist may be able to save it; however, if too much time has lapsed, it may be necessary to insert a space maintainer to keep nearby teeth from shifting out of alignment while waiting for the permanent tooth to erupt.
Why Reinserting the Tooth Into the Socket is a Good Idea
Teeth are never meant to leave their place inside the mouth. The only time this is necessary is when children are losing their baby teeth only to have permanent ones move into place. Many adults assume that since these primary teeth eventually fall out anyway, there's no need to panic when one exits early. However, the problem with this is that nearby healthy teeth will try to move and cover the vacated area, resulting in necessary orthodontic treatment later on if left untreated.
By helping your child save their natural tooth, you improve their chances of keeping the rest of the smile firmly in place. And the most effective way to protect the knocked-out tooth is to reinsert it into the socket. This ensures that the roots remain moist, which is essential to keep the tooth viable.
Addressing a knocked-out tooth doesn't have to be a scary or nerve-wracking situation. By following these steps and getting in to see your child's dentist right away, there is a far greater chance of saving their tooth until it's time to officially tell it goodbye.
About the Author
Dr. James Forester is a board-certified pediatric dentist who completed his Doctor of Dental Surgery degree at the University of Pacific's Arthur A. Dugoni School of Dentistry in 2002. In 2006, he completed a postdoctoral program in Advanced Education in Pediatric Dentistry at St. Joseph's Hospital in Providence, Rhode Island. Alongside his colleague, Dr. Kristine Fu Shue, the two work together to help children and parents be aware of ways they can handle dental emergencies. If your little one suffers a knocked-out tooth or similar injury, visit our website or call (805) 592-2020 to learn how we can help.
Comments Off on Should a Knocked-Out Tooth Be Reinserted Into the Socket?
No Comments
No comments yet.
RSS feed for comments on this post.
Sorry, the comment form is closed at this time.