February 3, 2022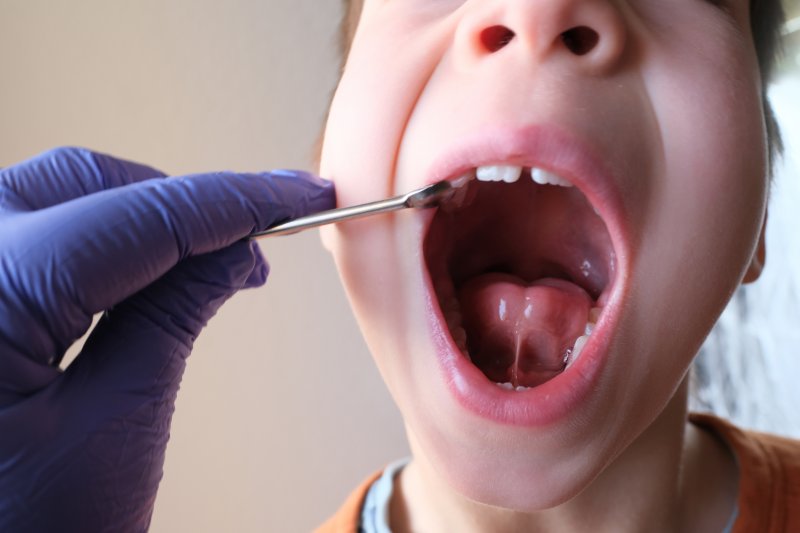 If you recently learned your child needs to undergo treatment for their tongue-tie, you likely have many questions. The uncertainty of what is expected before, during, and after a frenectomy can leave you feeling uneasy about the whole process. Fortunately, a local pediatric dentist is here to explain what is involved when preparing for laser dentistry and ways to ensure proper healing once it is complete.
Before a Frenectomy
It's important that your child's dentist evaluate your little one to determine if they do, indeed, need a frenectomy. Depending on their age, they may be able to share the difficulties they are facing, but if you have an infant, you will need to discuss any problems you may be experiencing with nursing your little one as well as whether they're suffering from low weight gain, fussiness, acid reflux or colic, etc.
During a Frenectomy
If your dentist uses a soft tissue laser to perform the frenectomy, you'll be pleased to know there is little chance your child will need anesthesia before the procedure. The reason is that this type of equipment uses no heat, vibration, or sound, and it cauterizes while it releases the banded tissue. This means that there is little-to-no bleeding or swelling, and there is a significantly lower risk of infection.
When arriving for your child's appointment, you will be instructed to have your little one lie down in your lap (if they're an infant), while their head rests in the dentist's lap. Holding their mouth open, the dentist will apply a small amount of numbing cream before moving the laser to release the tongue-tie. It takes little time and is virtually painless.
After a Frenectomy
Once the procedure is complete, you can begin to nurse your baby immediately afterward. If your child is older, they should feel some numbness but can return to school after their appointment.
It is normal for there to be some slight discomfort for 24-48 hours, but over-the-counter pain medication can help reduce it. During this timeframe, it's important that you practice regular stretching exercises of the frenulum to keep it from reattaching. Your child's dentist will provide step-by-step instructions as to how you should plan to perform these stretches at home.
A frenectomy is a common procedure that results in children obtaining greater oral function. No matter if they're a baby or teenager, this process can lead to improved self-esteem and the ability to embrace a better quality of life.
About the Author
Dr. James Forester is a board-certified pediatric dentist who completed his Doctor of Dental Surgery degree at the University of Pacific's Arthur A. Dugoni School of Dentistry in 2002. In 2006, he completed a postdoctoral program in Advanced Education in Pediatric Dentistry at St. Joseph's Hospital in Providence, Rhode Island. Alongside his colleague, Dr. Kristine Fu Shue, the two work together to help children and parents address tongue-ties. If your little one requires a laser frenectomy, visit our website or call (805) 592-2020 to learn how we can help.
Comments Off on Your Child's Tongue-Tie Procedure: What You Can Expect
No Comments
No comments yet.
RSS feed for comments on this post.
Sorry, the comment form is closed at this time.