December 28, 2021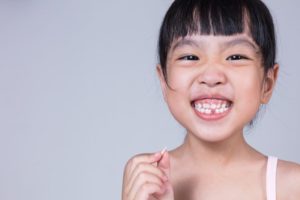 Childhood can be so magical. The smallest detail can create great wonder in the eyes of a child. As a parent, you want to help your child enjoy these moments for as long as possible, and one popular way of bringing imagination and fun into a child's life is with the Tooth Fairy.
In your house, the Tooth Fairy can go beyond the typical myth, and you can make it your own. The next time your child loses a tooth, try these fun ways to welcome the Tooth Fairy. By implementing them and paying attention to the details, you can make magic feel more real for both of you!
Note for the Tooth Fairy
Kids say the darnedest things, right? Whether they share a story in a funny way, a kind message, or even words of wisdom beyond their years, you may want to remember what they have to say about losing their teeth. Have your child write a little note to the Tooth Fairy, and you may get to enjoy some hilarious or sweet messages.
Keep in mind that you may need to act as scribe for them, depending on their ability to write or read, but you can record their exact words, so you have their priceless thoughts verbatim.
Receipt from the Tooth Fairy
At Christmas time, it can be fun for kids to get a letter back from Santa thanking them for the cookies, milk, and carrots for the reindeer. You can apply a similar principle to the Tooth Fairy, who can thank them for the tooth, compliment their oral hygiene, or offer encouragement or advice for keeping teeth sparkly and healthy.
In addition to a note, the Tooth Fairy can leave an official-looking receipt for the tooth. With this little touch, the magic can seem more real!
Tooth Fairy Dish
Although the popular myth goes that you need to put the tooth under their pillow, you could get a Tooth Fairy dish. The advantage of this method is that the tooth is more accessible, but it also allows your child to personalize their dish.
If you want to make and paint one with your child, this is a great opportunity to spend quality time together and be creative. However, searching for a dish at a thrift or discount store and repurposing it for the Tooth Fairy can be equally as fun.
In the end, these Tooth Fairy tips can be a simple way to give your growing child lasting memories. Even when they understand how it all works, they can appreciate the time and effort that you put in to teaching them the importance of dental health and making their childhood special.
About the Practice
At Coastal Pediatric Dentistry, we are fortunate to have two board-certified pediatric dentists on staff: Dr. James Forester and Dr. Kristine Fu. Each has years of experience working with little ones and teaching them how to care for their smiles. We find great satisfaction in seeing our patients grow as they lose their baby teeth and get beautiful and healthy permanent teeth. To schedule your child's next dental checkup, you can contact our office in San Luis Obispo online or by calling 805-592-2020.
Comments Off on 3 Ways to Make the Tooth Fairy More Meaningful
No Comments
No comments yet.
RSS feed for comments on this post.
Sorry, the comment form is closed at this time.