September 10, 2018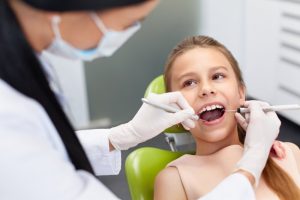 Fall is such a festive time of year, and it's especially exciting for our kids as we get ready for the holidays that are right around the corner. Did you know that it's also a great time to check in with your pediatric dentist to see if there are any outstanding or remaining treatments your child needs before the end of the year? This way you can maximize your dental insurance benefits. Not sure what we're talking about ? Here's what you should know.
How Dental Benefits Work
Most dental plans follow a calendar year system, meaning that benefits begin in January and end in December. Typically, your plan also has a yearly maximum that ranges from 1000 to 2000 dollars. Your yearly maximum is the highest dollar amount your insurance will pay for treatment each year. Since these dollars don't roll over into next year's benefits, if you don't use them by the end of December, you will lose them.
What does this mean to you? That fall is the perfect time to contact your pediatric dentist and make sure your children have had two cleanings and checkups and completed any outstanding treatment that is needed for 2018 before your benefits run out and you lose your dollars.
The Importance of Preventive Care
Most standard dental plans will cover your child's six-month cleaning and checkup appointments at 100%. Meaning that there is no out-of-pocket cost for you. Because dentistry is focused on prevention, being consistent about taking your little one to these appointments twice a year helps them avoid bigger problems such as tooth decay and cavities because your pediatric dentist can detect them early on.
For example, if your dentist finds a cavity in your child's tooth, you can be proactive about treating it right away, which means that it can be treated with a simple dental filling. This is a much easier procedure for your child and won't require any missed school or recovery time. Ignoring tooth decay could result in the need for a more complicated and costly procedure.
Do You Have Questions?
If you have questions about your dental insurance, what it covers, and what treatment or appointments you should schedule for your child, give your pediatric dentist a call today to learn more.
About the Author
Dr. James Forester and his team love taking care of children! That's why his office is geared toward making your little one's time at the dentist exciting and upbeat. Our goal is to not only educate children about the importance of their oral health but make it fun while we're doing it.
If you would like to contact Coastal Pediatric Dentistry, we can be reached by calling 805-592-2020 or you can contact us through our website.
No Comments »
No comments yet.
RSS feed for comments on this post.
Leave a comment