April 21, 2023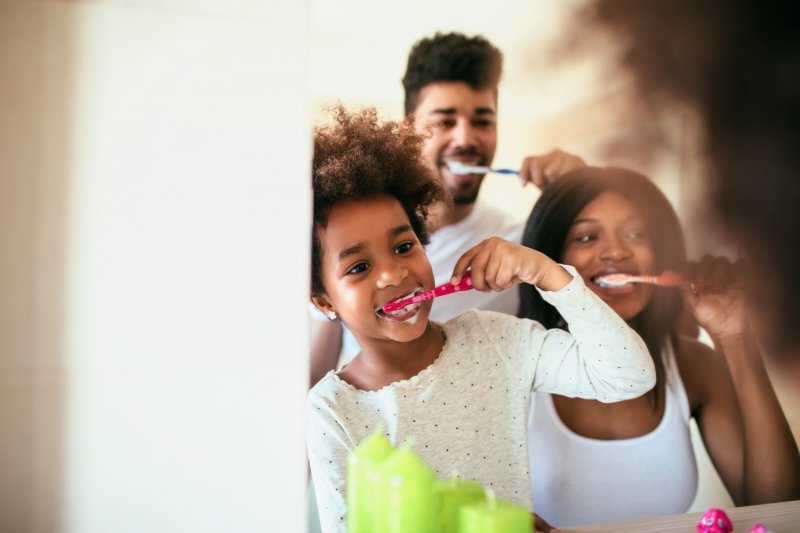 If you have children, you understand the battle that often comes with brushing teeth and flossing. Whether they're too busy playing with their toys or spending time riding their bikes, getting them to spend a dedicated amount of time caring for their smiles can be a struggle. Fortunately, pediatric dentists have ways of making this daily routine fun and engaging. If you want to learn how to make oral hygiene fun for kids, check out these three tips you can use.
Why Should Good Oral Habits Start Early?
Many parents assume that because a child's baby teeth will eventually fall out, they do not need the same level of care as permanent teeth. However, this is simply not the case.
Primary teeth can be viewed as placeholders. If they are not properly cared for, it can lead to poor or abnormal eruption of permanent ones as well as dental decay. Establishing healthy habits early on will serve to help your child to take better care of their teeth and gums in the future and give them an appreciation for a healthy smile.
How Can I Make Brushing and Flossing More Exciting For My Child?
If you have a hard time even getting your child to come into the bathroom for a few minutes to care for their teeth, you might assume this is an impossible feat. The good news is that a pediatric dentist can be one of your greatest allies thanks to the various suggestions and tips that can be used to make oral hygiene fun.
Some of these include:
Offering a reward: When your child brushes and flosses their teeth correctly each day for a week, offer a reward. While they might desire a piece of candy or bowl of ice cream, choose those that are sugar-free. You might also surprise them with a trip to the park or a movie, or you can opt for stickers or a special toy the next time you visit the store. Set a timeframe and an age-appropriate reward to keep your child engaged and excited about caring for their smile.
Setting timers: If your child likes a bit of competition, set a timer and have them brush for a full two minutes. Since this is the preferred amount of time dentists suggest for cleaning teeth, you can challenge them to a race. This will make them eager to brush and potentially "beat you.
Let them choose their brush and toothpaste: The next time you visit the store, take your child with you and let them pick out a toothbrush and toothpaste. Just make sure they have the seal of approval from the American Dental Association (ADA), as this will help to ensure proper and thorough cleaning.
Oral hygiene doesn't have to be boring. By incorporating a few of these tips into your child's daily routine, you can expect a positive report the next time they visit the dentist's office.
About the Author
Dr. James Forester is a board-certified pediatric dentist who completed his Doctor of Dental Surgery degree at the University of Pacific's Arthur A. Dugoni School of Dentistry in 2002. In 2006, he completed a postdoctoral program in Advanced Education in Pediatric Dentistry at St. Joseph's Hospital in Providence, Rhode Island. Alongside his colleague, Dr. Kristine Fu Shue, the two work together to help children adopt good oral hygiene habits early on. If you need help encouraging your child to take better care of their smile, visit our website or call (805) 592-2020 to learn how we can help.
Comments Off on 3 Tips to Make Oral Hygiene Fun for Kids
No Comments
No comments yet.
RSS feed for comments on this post.
Sorry, the comment form is closed at this time.