September 1, 2021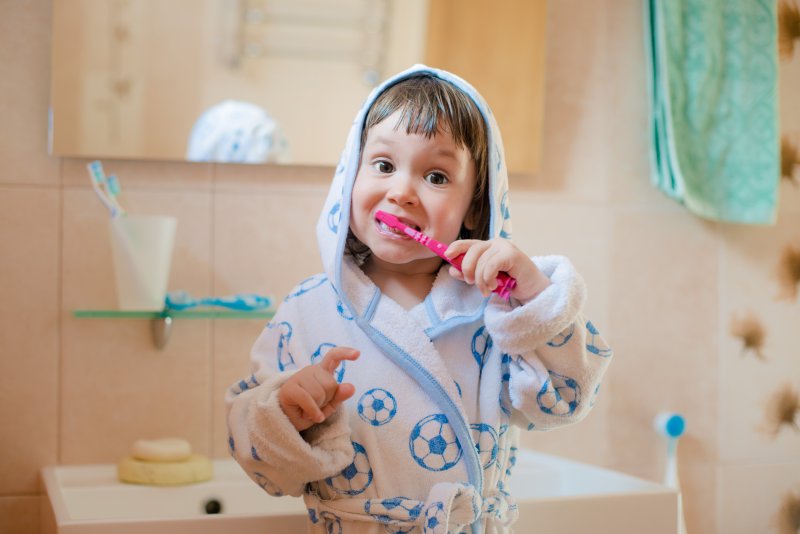 When it comes to learning about children's dentistry in San Luis Obispo, there are many unique facts and statistics you made be unaware of as a parent of a young child. With so many opinions and so-called "experts" on the internet, it can sometimes be difficult to decipher which information you should pay attention to. To help you navigate the process and help you become better informed, a pediatric dentist is here to share 3 unique facts about your child's dental health that may have you making some drastic changes to ensure the health and safety of their smile.
How a Smile Can Help or Hinder Academics
When your child complains of a toothache, it's unlikely they're willing to focus on anything other than the discomfort they're experiencing. When oral health problems exist, children are much more likely to miss valuable classroom instruction and eventually endure poor grades as a result. The more time spent going to the dentist's office for treatment, the greater their educational performance will suffer. When children are unable to succeed academically as a result of poor oral health, it will not only impact their physical standing at school but also their self-esteem when it comes to socializing with their peers.
By choosing to maintain your child's six-month dental checkups and cleanings, you can help them avoid cavities, tooth decay, and gum disease while also keeping them engaged inside the classroom.
Dental Emergencies Are More Commonly Caused by Sports
Sports can be one of the most beneficial extracurricular activities for your child to engage in. No matter the game, physical activity alone helps reduce their chances of being overweight or obese. Unfortunately, if they are not fully equipped with the right protective gear, they can easily suffer a broken arm, sprained ankle, or concussion. Not to mention, there is the potential for serious dental injuries if a proper mouthguard is not worn.
Talking to your child's pediatric dentist in San Luis Obispo about having a customized mouthguard created is one of the greatest investments you can make. This comfortable mouthpiece can absorb any hard-hitting force that attempts to knock out, chip, or break a tooth. They're also great for minimizes soft tissue lacerations that can cause significant bleeding.
Childhood Cavities Can Be Prevented
You may hear your child's pediatric dentist talk about the common occurrence of cavities in young, developing smiles, but they don't have to be a presence in your child's life if you take the right steps. There are ways to reduce your child's risk for cavities, such as:
Helping them brush their teeth with the appropriate amount of fluoride toothpaste (i.e., a smear or the size of a grain of rice if they're under the age of two)
Minimizing their consumption of fruit juices, sodas, citrus drinks, and sugary treats
Consider additional fluoride treatments during a regular six-month dental checkup and cleaning if the dentist recommends it
Make sure you allow your child to drink tap water if you know it is fluoridated
Knowing just how impactful your child's smile can be on various parts of their life can make a big difference in how you help them take care of their teeth and gums. Should you have questions or concerns about your little one's oral health, don't be afraid to talk to their pediatric dentist for additional information.
About the Authors
Want to learn more about children's dentistry and your child's smile? Dr. James Forester is a board-certified pediatric dentist who works closely with colleague Dr. Kristine Fu Shue. Using their combined educational backgrounds and experience, they can provide useful insight and tips on ways to take care of your little one's teeth and gums to ensure a bright and healthy future. Visit our website or call (805) 592-2020 to learn how we can help.
Comments Off on Your Child's Oral Health: 3 Facts You May Not Know That Can Make a Big Difference
No Comments
No comments yet.
RSS feed for comments on this post.
Sorry, the comment form is closed at this time.