January 6, 2021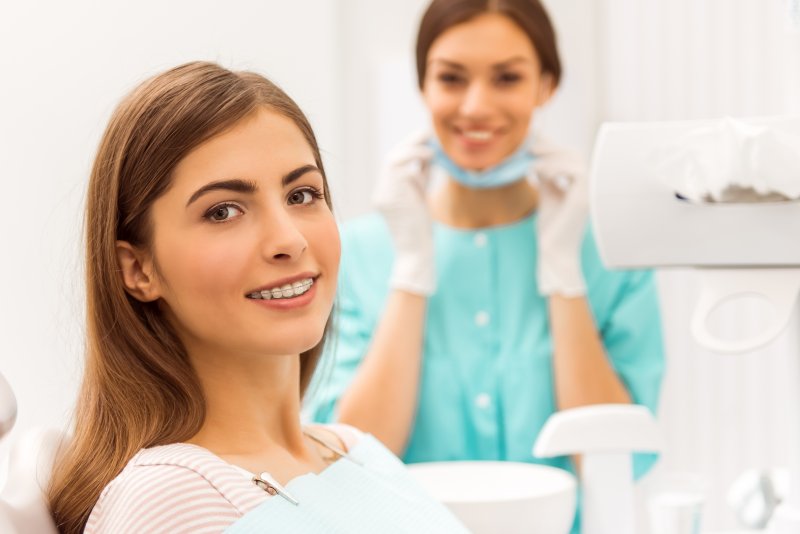 If you recall your teenage years, you probably thought you knew more than your parents, right? Now that you're the adult, your growing teen might feel as if they're simply "too cool" or "too mature" to keep seeing a pediatric dentist. The truth is that although they are close to adulthood, there are still many advantages that can come with them seeing a dentist for kids. Read on to learn what benefits can come from maintaining this relationship until they reach the age of 18.
A Teen's Facial Structure Continues to Grow
Yes, the baby teeth are gone and have been replaced by permanent, adult teeth; however, other aspects of their facial structure are continuing to change day-by-day. Whether it is their jaw, bone, or facial attributes, a pediatric dentist can evaluate the changes that occur in your teen's oral cavity and face, providing necessary treatment to make adjustments when necessary to avoid more serious and complex dental problems in the future.
Their Wisdom Teeth May Need to Be Removed
Between the ages of 17 and 25, most teens and young adults follow a similar rite of passage, which is having their wisdom teeth removed. These third molars are located at the back of the mouth and can either fully or partially erupt or remain impacted beneath the gums. No longer considered the necessary teeth they once were (to early human civilizations), many dentists find it is more beneficial to remove these molars to prevent everything from tooth decay, gum disease, increased pain, or tooth misalignment. By seeing a pediatric dentist, they can easily detect problems early on and formulate a treatment plan to ensure the future of your teen's oral health.
Orthodontics May Be Necessary
Your teenager's teeth are still growing. Even as they inch closer to adulthood, there is the possibility that their permanent teeth and jaw may not be in proper alignment, causing a multitude of problems that require orthodontic treatment (i.e., crowding, gapped teeth, overbite, underbite). By continuing to bring your teen to see a pediatric dentist, they will be able to monitor the development of their jaw, teeth, and overall bite, offering timely care should issues occur at any point during these adolescent years.
Preparing Them for the Future
For years, you have been monitoring and observing their oral hygiene habits and keeping up with their regular dental appointments, but it is during their adolescent years that your teen will yearn for more independence. During these visits, their pediatric dentist and dental team can work to encourage positive oral habits, help them understand the importance of good oral hygiene and nutrition as they grow older, and provide them with the confidence to make appropriate decisions as it pertains to their oral healthcare when it's time for them to leave the nest.
Although your teen may want to make the switch to an adult, general dentist, don't rush the process. Let them continue the relationship with their pediatric dentist to ensure their smile is ready when they transition to the next stage in life.
About the Author
Dr. James Forester is a board-certified pediatric dentist who completed his Doctor of Dental Surgery degree at the University of Pacific's Arthur A. Dugoni School of Dentistry in 2002. In 2006, he completed a postdoctoral program in Advanced Education in Pediatric Dentistry at St. Joseph's Hospital in Providence, Rhode Island. Since 2007, he has been practicing and helping infants, toddlers, children, and teens on the Central Coast maintain and develop healthy, beautiful smiles. If you have a teenager who needs personalized care, consider visiting our website or calling (805) 592-2020 to learn how we can help them maintain optimal oral health as they approach adulthood.
Comments Off on Why Seeing a Pediatric Dentist is Beneficial for Teens
No Comments
No comments yet.
RSS feed for comments on this post.
Sorry, the comment form is closed at this time.