April 7, 2020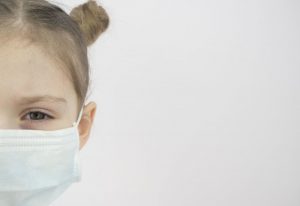 Over the past several weeks, you've likely been tracking the spread of COVID-19 across the world and taken precautions to make sure it doesn't affect you and your loved ones. You probably also have had to make several adjustments to your usual routine through at-home schooling, working from home, and social distancing throughout this pandemic. If you're like most parents out there, you're wondering when it will be safe for life to "reopen" and return to normal again!
As your trusted pediatric dentist, our team at Coastal Pediatric Dentistry wants you to know that our focus has always been and always will be on your child's well-being. While COVID-19 poses a threat, we'll be prepared when the time comes to welcome back our young patients to our practice.
Open for Emergencies Now
Just like many other practices and businesses, Coastal Pediatric Dentistry is temporarily closed for all non-essential, non-urgent services including dental checkups and cleanings. However, if your child experiences a dental emergency, such as tooth pain or a knocked-out tooth, you can contact our team, and we'll be there to provide the necessary treatment to fix the problem.
Keep an Eye on Our Website
Our team is closely monitoring updates from government and health agencies and from state and national dental associations and are following their guidance to ensure everyone's safety. When we get the word that we can reopen, hopefully in the middle of May or early June, we will post updates to our website to let you know.
Safety—Our First Priority
Long before COVID-19 ever came into the scene, our team was dedicated to maintaining a healthy, safe environment for little ones. We have always adhered to strict sterilization protocols. Not only do our dentists and dental staff wash their hands and put on brand-new gloves for each patient, but we wear masks and other personal protection equipment (PPE) to keep everyone safe.
Moving Forward
When the governor starts to allow practices to reopen, you can bet that we will take extra precautionary steps to limit the risk of infection for you, your child, and our team. Before opening our doors, we will put together a detailed plan for keeping our practice as safe as possible and then share this information on our website for your reference.
Until COVID-19 is no longer a serious danger, try to manage your child's oral health from home as best as you can. But know that we are still here for them if help is needed. Then, once we are available for regular appointments again, you can have peace of mind coming to us for your child's oral health while knowing that you're doing everything you can to stop the spread.
About the Practice
Coastal Pediatric Dentistry has temporarily closed due to the COVID-19 pandemic. For emergency patients, Dr. James Forester and Dr. Kristine Fu can provide treatment if necessary. As board-certified pediatric dentists, they know how to help young patients feel comfortable, even during this uncertain, scary time. If you have questions about our reopening, or if your child needs an emergency appointment, contact us!
No Comments »
No comments yet.
RSS feed for comments on this post.
Leave a comment