July 3, 2018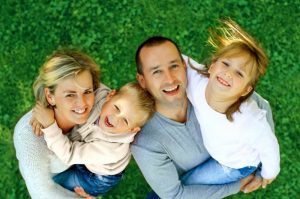 Life can be unpredictable, and if you find yourself in the midst of a dental emergency with your child, the first thing to do is remain calm. The next thing to do is to contact your pediatric dentist. When you have the right dental team on your side, you can rest assured that your child will be well taken care of. Here are some common childhood emergencies and how you can handle them.
Call Your Pediatric Dentist First
Dental emergencies can typically be handled most effectively by your dentist. Unless your child has a loss of consciousness or concussion symptoms, be sure to contact your dentist first before heading to a hospital emergency room. Most hospitals are not equipped to handle dental emergencies, so it will save you time, stress, and money in the long run to contact your pediatric dentist first. Your child will also be able to get the treatment they need much quicker, which could mean the difference between saving and losing a tooth in some cases.
A Knocked Out Permanent Tooth
When a permanent tooth is knocked out, it's important to act quickly and get to your emergency dentist as soon as possible. Find the tooth and handle it carefully by the crown rather than the root. Place it back into its socket if possible, or transport it in milk or their own saliva, which will keep the cells moist and alive. Time is of the essence as your dentist has the best chance of saving your child's tooth the quicker you can get to their office.
A Painful Toothache
If your child is experiencing a constant toothache, contact your dentist right away. This may indicate an infected tooth that will need to be treated as soon as possible.
A dental infection can be the result of poor oral hygiene or a fractured tooth. You can avoid this situation by ensuring that your child is brushing at least twice per day and flossing at least once with proper techniques. Routine visits to your pediatric dentist every six months for cleanings and checkups will also ensure that your child avoids painful toothaches.
A Broken or Chipped Tooth
If your child breaks or chips a tooth, gather as many pieces as you can and get to your pediatric dentist. They can assess the situation and recommend the best course of action, which may be crown or filling.
Don't hesitate to call your emergency dentist today if your child is in pain or experiencing a dental emergency. We're here to help!
About the Author
Dr. James Forester has a passion for taking care of children and he strives to make dentistry comfortable and fun for your child. If your child has an emergency situation, Dr. Forester and his team are well equipped to restore your child's oral health.
If you would like to contact Dr. Forester, he can be reached through his website or by calling 805-592-2020.
No Comments »
No comments yet.
RSS feed for comments on this post.
Leave a comment