January 11, 2023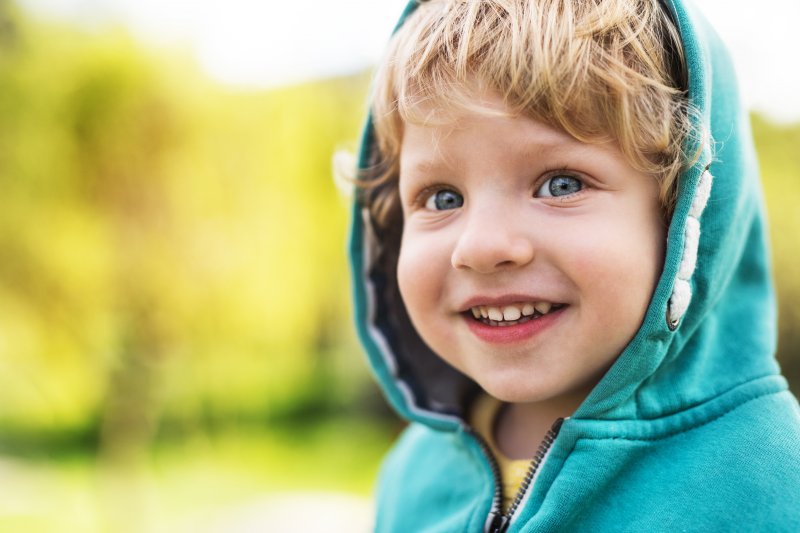 As a parent, you've likely already heard about the terrible twos. This phenomenon is typically caused by growing pains, with the main being the emergence of your toddler's two-year-old molars. Since these last four molars are the final set of baby teeth to erupt, they can be quite an unpleasant experience for your little one to go through. It can cause even the most well-behaved child to become irritable and difficult! If you want to make life easier for both parties, read on to learn which symptoms to keep an eye out for and what you can do to provide much-needed relief.
When Do Babies Get Their Molars?
On average, children get their second molars between 20 and 33 months. They're the furthest back set of teeth (at least until they develop their wisdom teeth) and they're located next to the canine (cuspid) teeth. However, since every child's mouth is different, the molars may erupt one by one or all at once.
What Are the Signs of Two-Year-Old Molars?
You may notice that the symptoms of emerging molars are similar to other forms of teething. When a two-year-old gets molars, it can present some difficult challenges for both children and parents alike. Although some children won't show signs of discomfort, others may experience the following:
Sore red gums
Drooling
Chewing on objects
Interrupted sleep
Drastic changes in mood
How to Ease Molar Discomfort
It's no secret that the process of getting molars can be painful and uncomfortable. Fortunately, you can help your little one find relief with the following remedies:
Home Treatments
There are many things you can do from the comfort of your home that can help alleviate molar pain and discomfort! For instance, you can place a cool, wet gauze pad on the gums or use your finger to gently massage the area. You can also rub a cool spoon on the gums. Another solution you can try is letting your child chew on a wet washcloth!
Food
Hard or crunchy foods can be helpful for toddlers. You can try feeding your child carrots, apples, or peeled cucumbers for relief. Be sure to encourage them to chew on the side of the mouth that is bothering them the most! If possible, feed them chilled produce as it's more effective in alleviating teething pain.
Medications
The most recommended pain relief medication for babies and toddlers is acetaminophen (Tylenol). You should not give children with asthma NSAIDs like aspirin (Bufferin), ibuprofen (Advil), or naproxen (Aleve). Always double-check the correct dosage with a pediatrician! However, this is based primarily on weight.
About the Practice
At Coastal Pediatric Dentistry, we strive to provide high-quality and exceptional dental care for patients of all ages. Our team will use the latest technologies and techniques to ensure you receive the exceptional service you deserve. If your little one has emerging molars, we're more than happy to provide you with the information you need to help relieve their discomfort. You can speak to an experienced team member via our website or call (805) 592-2020.
Comments Off on Everything You Should Know About 2-Year-Old Molars
No Comments
No comments yet.
RSS feed for comments on this post.
Sorry, the comment form is closed at this time.